Meet the Kyrle House team
Hereford Osteopathic Practice
Robert W Blackburn DO
Registered Osteopath
Principal, Hereford Osteopathic Practice
After graduating from The British School of Osteopathy, London in 1989, Robert practised in New Zealand for two years. He established the Hereford Osteopathic Practice in 1994 and has worked within the NHS at the Herefordshire Musculo-Skeletal Clinic since 2000. Robert is the General Osteopathic Council Regional Representative in the Three Counties.
---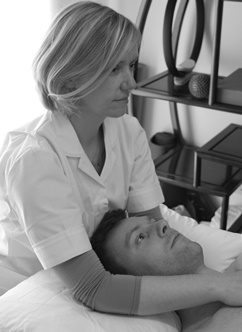 Leone Booth BSc. MSc.

Registered Osteopath

After Leone graduated in 2001 from the European School of Osteopathy, she worked in Clinics and surgeries in New Zealand, Hong Kong and London. She completed her Masters in Paediatric osteopathy in 2006, and had trained to teach clinical Pilates in both a one to one and group environment. She treats both adults and children and after two years of private practice in Hereford is happy to join the team at Kyrle House.


________________________________________________________________________
Hereford Physiotherapy & Acupuncture Clinic
Tim Holt Grad Dip Phys Dip Sports Phys
Chartered Physiotherapist
Principal, Hereford Physiotherapy & Acupuncture Clinic
Tim qualified from The Joint Services School of Physiotherapy in 1983, whilst serving in the army. He was posted to Hereford in 1987 and soon became involved with local sports teams. Tim left the Army in 1990 to establish his private practice and also lectures on sports injuries for the Football Association & the National Coaching Foundation. Tim has also been working within the NHS at the Herefordshire Musculo-Skeletal Clinic since 2000.
---
Kay Holt BSc(Hons) Grad Dip Phys
Chartered Physiotherapist
Kay trained at The Orthopaedic Hospital Oswestry prior to working in the London area. Since coming to Hereford she has continued to treat musculo-skeletal problems.






---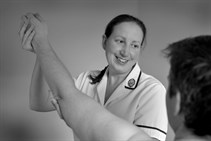 Helen Fishlock BSc(Hons) Physiotherapy
Chartered Physiotherapist
Helen qualified at the University of Wales College of Medicine in 1998. She has worked in Shrewsbury, Oswestry and Hereford, in a variety of settings including hospitals and GP practices. She specialises in the treatment of musculo-skeletal problems.
---
Neurophysiotherapy
Ellen Green MSc. Grad. Dip. Phys.
Chartered Physiotherapist:
Neurophysiotherapy Rehabilitation
Ellen qualified from The Wolverhampton School of Physiotherapy in 1988, and completed a Master's Degree in neuro-rehabilitation in Cardiff in 2000. She established her private practice a year later, joining Kyrle House Practice in 2003. Ellen treats and manages various neurological conditions such as stroke, multiple sclerosis, head injury and vestibular rehabilitation. Ellen is registered with the Health Professions Council
__________________________________________________________________________
Dr. Tim Barling Dip MS Med
Musculo-skeletal Physician
Tim is a General Practitioner who worked in Spinal and General Orthopaedics with Mr. Vic Seal for fifteen years before specialising in musculo-skeletal medicine. Tim joined with Robert Blackburn and Tim Holt to set up the NHS based Herefordshire Musculo-Skeletal Clinic in 2000.

________________________________________________________________
Dr. Bridget Scott BM BcH Lic Ac
Traditional Acupuncture
Bridget is a qualified G.P. specialising in Acupuncture since 1981. She is registered with the British Acupuncture Council. Chinese medicine (of which Acupuncture is a branch) is a complete system of diagnosis and treatment and as such is able to treat a wide range of conditions.
---

Stephanie Owen MSc PGCert BSc (Hons) HPCreg
Musculoskeletal Podiatrist
Stephanie will be providing a new musculoskeletal podiatric service, specialising in biomechanical examinations and gait analysis for lower limb and foot problems.

---
Nicky Shechter Remedial Massage
Nicky is a member of the Federation of Holistic Therapists, she has a Diploma in Anatomy and Physiology with Swedish Massage and a Diploma in Sports Massage. She provides sports, remedial and deep tissue massage for a range of problems. www.shechtertherapies.co.uk
______________________________________________________________________________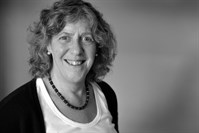 Rowena Gomery Psychodynamic Psychotherapist and Counsellor
Rowena is a Counsellor and Psychotherapist with 23 years' experience. She works with adults; individuals, couples and groups. Rowena offers clinical supervision to Health Care professionals along with therapy and supervision for counsellors in training.Rowena is registered with the United Kingdom Council for Psychotherapy, BUPA and is a Senior Accredited Member of The British Association for Counselling and Psychotherapy.
______________________________________________________________________________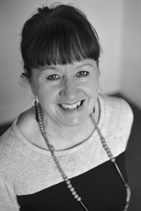 Sue Thorogood BA(HONS)CQSW PGDIP EMDR Psychotherapist and Counsellor
Originally from London, Sue has worked in Hereford since 1994. She has 20 years experience of working with adults, young people and children. Sue qualified as an EMDR(Eye Movement Desensitisation and Reprocessing) consultant in 2010 and specialises in working with various types of trauma.
________________________________________________________________________________